Cooking Appliance Repair ~ Elk Grove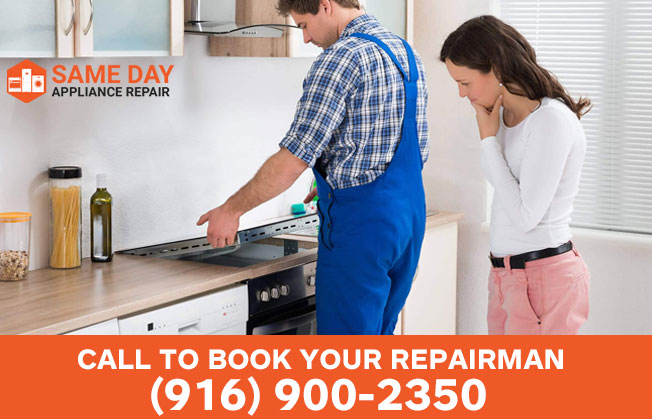 A kitchen is as valuable as its best functioning cooking appliances such as stove, oven, cooktop, and microwave. An increase in the number of fast-food home deliveries has only increased the appeal of home-cooked meals. The art of preparing and cooking your food makes the home warm and cozy. To maintain your cooking appliance choose our cooking appliance repair services for there long life.
Sharing a home-cooked meal is an essential part of family-bonding and winding down after a busy day. Unfortunately, faulty cooking appliances may ruin all the beauty around home cooking. Trying to figure out why your oven is emitting little to no heat, or why the burner on your stove won't ignite may take a toll on you.
We Repair All Cooking Appliances Brands
We don't want you to take away precious family time searching for the best DIY methods of fixing your broken cooking appliances. Let us handle any of your cooking appliances issues by giving us a call or booking an appointment via our website. We handle all types of brands such as LG, Viking, Electrolux, Geo, Pitco, Moffat, Dacor, KitchenAid, Hotpoint, Amana, Admiral, Kenmore, Jenn Air, Mayta, Magic Chef among many others.
Same Day Appliance Repair not only rely on our market-ready factory training, but we also have vast knowledge from many years of experience. Furthermore, we keep in touch with the brands so that we can offer current solutions to new technologies. In addition, our partnership with brands ensures we give you a service using genuine spare parts with warranties.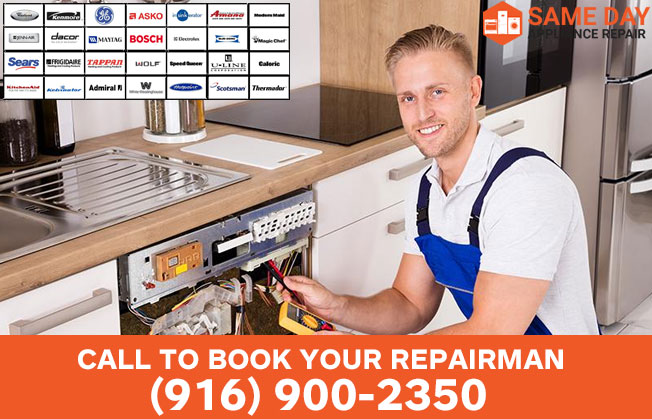 Why You Should Choose Us for Cooking Appliance Repair
Making us your go-to cooking appliance technicians has its perks. We understand that having a microwave, stove, or cooktop that won't work can easily disrupt the rest of your day or week. There are various instances where the issue could be something quite minor.
Through The Phone Trouble Shooting
When you call us, we try to understand the issue before making the journey. That way, we can offer you tips on what you need to do free of charge via phone.
If our through the phone troubleshooting fail to work, we schedule a same-day repair without further delay. We also give you an honest cost estimate for the parts that need replacement. The prior agreement and notification on prices save you from surprise bills. In the case that the prices go up because of an additional spare part we hadn't factored in, we explain the cost implication before proceeding.
Customer Service
Our value giving customer service helps us retain the existing customers and get more clients through word of mouth. We value our relationship with clients, and that's why we start every appointment with honesty and reliability as our most treasured values. You may not always have a broken appliance, so we treasure your trust in our services when you call on us for help.
Affordability
Our services are affordable to everyone in the Elk Grove area. We're also homeowners and appliance users, and we wouldn't charge you more or close to what a new appliance should cost. A gas oven repair is not only for saving money in the meantime, but it also helps to prolong the life of your appliance when done well. We, therefore, avoid additional costs such as advertisement so that we can transfer the savings to you.
Professionalism
Our well-trained team of technicians does a thorough job that ensures your appliance outlives its expiry date if possible. Nevertheless, we don't make unrealistic promises. We repair and also give tips on how to avoid the issue in the future, keeping in mind that appliances have a life-span. If the repair only holds for a few weeks at most, we always let you know so that you can weigh your options.
Genuine Spare parts and Warranty
We use genuine yet affordable spare parts with warranties. You may not fully understand the implication of using an imitation until your cooker or oven fails in the middle of meal preparation. Although most of the brands are similar, their mechanisms are different. Using a generic spare part may work for some time, but it also lowers the life-span of your appliance. We offer original spare parts and also, give warranties so that we can replace for free if it fails within the warrantied time.
Book an Appointment or Call Us if You Have These Issues
The problem usually occurs after a self-cleaning cycle right after the oven cools down. You can restart the cycle again and cancel then try to open the door. If that fails, the hinge is the issues, and we can help to disassemble and replace the hinge with a brand new genuine one that will work without getting stuck.
The convenience of having a cooktop is the fact that you can regulate the heat to the desired level either higher or lower. If the regulator isn't working, your food may either overcook too quickly or take an unusually long time to prepare. Call us to fix this issue and replace the internal ignition with a new one and bring the handiness back to your cooktop.
When the component within the microwave overdraw power, it leads to a faulty line fuse. Replacing the part will get the microwave working again, but there are other underlying problems that we need to rule out that may result in the same issue.
A severe problem with relay may cause the microwave to start itself at intervals. If resetting back to default doesn't solve the issue, then give us a call so that we can help diagnose and remedy the problem for good.
There are two reasons why your gas burner fails to light. It could be a blockage with the gas supply pipe or a problem with the ignitor. To test the issue, turn the gas on and press the ignitor. A clicking sound should come up and gas smell. That shows the problem is with the ignitor. If the clicking sound comes up but no gas smell, then there's a blockage in the gas pipe. We'll help to clean out and restore the gas burner to its original functionality within a short time.
Book an Appointment For Laundry Appliance Repair in Elk Grove
If you have an emergency appliance service contact, you're a step ahead of most. Having a reliable technician will save you time, money, and even peace of mind.
We are a team that is sorely dedicated to making your life less stressful by responding to your calls of distress immediately. We don't wait for reminders on appointments, and we're never late. You can trust us with all your appliances services needs regardless of brand or model
Contact Us